2019-07-04 17:19
Fuyuan Oil Industry is not only suspected of pyramid selling under Yunchun Science and Technology "Philxi" but also false propaganda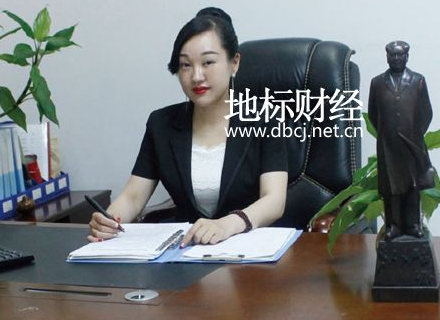 [Direct Report Network Beijing July 4] (Bogor's Theory of Relativity)Recently, landmark finance and economics published the article "Huaihua Fuyuan Oil Industry is suspected of pyramid selling to buy tea oil to pull people's heads", which deeply exposed the suspected pyramid selling of Huaihua Fuyuan Oil Industry Co., Ltd. using consumption tea oil to pull people's heads. Fuyuan Oil Industry takes the name of "mass entrepreneurship and sharing economy" and shouts the slogan "everyone should share to get rich without worrying". Before that, the company was still peddling shares and advocating listing. With the in-depth investigation, more problems have been found in the landmark finance and economics (www.dbcj.net.cn) of the "Feilxi Members'House" on Hongxing South Road, Hecheng District, Huaihua City.
On the official website of Hunan Yunchun Science and Technology Co., Ltd., the company introduced itself as a subsidiary company of Fuyuan Oil Industry in Huaihua City. It is located in Zhongfang County Industrial Park of Huaihua City. It mainly manages pure plant skin care products of "Xinbao" Chinese herbal medicine, health food of Chinese herbal medicine, Philxi Cell Anti-aging Beauty Plastic Project, and Runnie, Korea. "Show" smear-type micro-plastic plant stem cell skin care products. Landmark Finance and Economics found that Yunchun Science and Technology and the "Hong Kong Filsey Group" mainly operate the so-called "Filsey Cell Anti-aging Bioengineering" project.
The project not only promotes the idea that "you can be 10 years younger with a single spray", but also says that the raw material for the product comes from the Swiss Alps Living Cell Research Center. Even more surprising, the company even boasts on its official website that "Firsty Cell Anti-aging" is "the world's top facial anti-aging project, the world's most advanced cell bioengineering, the world's most pure natural raw materials project, the world's safest life cosmetology to make medical cosmetic effects project, the world's fastest cell anti-aging growth project." The most acceptable rejuvenation project in the world.
Hence, Hunan Yunchun Science and Technology Co., Ltd. has violated the relevant provisions of the Advertising Law and suspected of false propaganda. Landmark Finance and Economics (www.dbcj.net.cn) in Hunan Yunchun Science and Technology Co., Ltd. official website, clearly see the "Feilxi" Investment Promotion Agency model, agents are divided into three levels: franchisers, county-level agents and municipal agents, the minimum franchise fee is 14800 yuan. In the eye-catching position on the home page of the website, there is also a hot picture of merchants joining in. A large number of middle-aged and old people sit under the stage to listen to the lecture.