2019-08-05 14:48
Selling Derivatives Before Films Are Completed Watch out for New Varieties of Illegal Fund Raising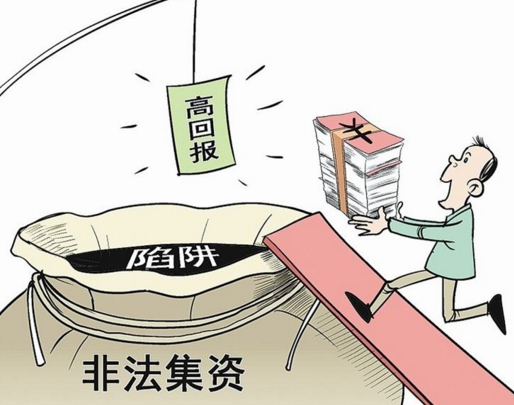 [Beijing Direct News Network, August 5] (New Beijing News)"Illegal fund-raising" refers to the activities of raising funds from unspecified public without legal procedures and approval of financial regulatory bodies, and promising to repay principal and interest or provide returns.
Recently, the State Administration of Radio and Television (SARFT) decided that an advertisement for subscribing to a movie "derivatives" broadcast by a Guangdong TV station was an illegal fund-raising advertisement, while the film and television center of Gansu Cultural Property Rights Trading Center, the publisher of the derivatives, believed that it was just that TV stations could not show film and television advertisements and that their activities were not illegal fund-raising.
The so-called "illegal fund-raising" refers to the activities of raising funds from unspecified public without the approval of legal procedures and financial regulators, and promising to repay principal and interest or provide returns. Illegal fund-raising has always been strictly controlled in China, not because it must be a fraud. Fraudulent fund-raising, such as issuing various currencies, means that there is no reasonable reason for the fund-raiser to think that investors can get returns, and the motive of raising funds is illegal possession. The reason why non-fraudulent fund-raising has also been regulated is that the results of these fund-raising still belong to "big risk" and easily lead to loss of principal.
The film derivative in Gansu is to let investors invest in the film "Return to Earth" and promise investors a share of their income in the future. It sounds interesting, but from an investment point of view, it's just a very risky business.
From the point of view of the whole film production and marketing process, a large number of films may not succeed in killing the youth. Even if the films are finished, there are many reasons why they can not get the license. Even if they get the license, they can not guarantee that several courtyards are willing to arrange the films. Even if the film is arranged, there is uncertainty whether the audience will buy the films or not. There is no guarantee that there will be a satisfactory box office. Therefore, people in the film industry generally believe that only 10% to 20% of the films can achieve positive financial returns, and only a few films can recover the cost of filming.
From the investment point of view, even if ordinary investors choose projects carefully, it is difficult to change the reality of "two eyes and one touch". Take "Return to Earth" as an example. The advertisement repeatedly asks viewers to scan two-dimensional codes, add tweets, and subscribe for 10,000 copies of "opportunity", but how much information can investors know about the film? The so-called "derivative" of the film project is actually a "pheasant" financier who is totally insecure. Goods are neither legitimate stocks nor bonds or certificates of deposit guaranteeing repayment of principal and interest. Investors hold them in their hands. They can neither resell them nor ask the other party to buy them back. They are like hot potatoes. Even if future movies can sell well, how much bonus can project managers give investors? Probably it's also a muddle-headed account. Instead of investing in this, investors might as well buy lottery tickets directly. Perhaps the "winning rate" will be higher?
If investors really have a "film complex" and want to enjoy the fun of "investing in movies", they might as well buy stocks of publicly listed film and television companies directly. At least listed companies regularly disclose detailed information announcements. What actors they have and how their business performance is, at least, can let investors know. In addition, the issuance of listed stocks is, after all, a standard financial product that can be publicly circulated. It has recognized prices in the market as well as places for public trading. It is convenient for investors to invest or cash out.
Nowadays, film production can be literary and artistic in content, but if it is to be sold to the public, it must conform to the law of market economy. If the filmmakers do not have the means to find investors through normal channels to raise money, but come to the idea of retail investors, this kind of film project itself is not very reliable. Even if the filmmakers are really emotional, they can also clearly seek support from all parties in a crowd-funded way. It is clear that the money they invest on the stage is to subsidize and pay for their feelings. This also seems more open and aboveboard, and will not violate the law.