2019-08-05 14:52
The central government runs the country according to law and initiates supervision and feedback on health products and other issues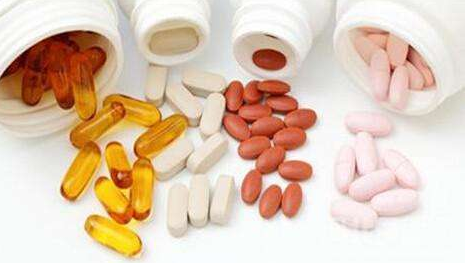 [Beijing Direct News Network, August 5] (CCTV Network)The central government runs the country according to law and initiates supervision and feedback on health products and other issues
Food and drug safety concerns people's health and life safety, and is an important livelihood project and people's heart project. With the approval of the Central Committee for the Rule of Law in an all-round way, the Central Committee, in conjunction with the Political Committee of the Central Committee, the Supreme Law, the Supreme Inspection, the Ministry of Education, the Ministry of Public Security, the Ministry of Justice, the Ministry of Agriculture and Rural Areas, the Ministry of Culture and Tourism, the State Health Commission, the General Administration of Market Supervision, the State Drug Administration, the Central Committee of the Communist Youth League and the All-China Women's Federation, shall Five inspection teams have gone to Liaoning, Fujian, Henan, Hubei and Sichuan to carry out judicial supervision of food and drug supervision and law enforcement, and have deployed provincial (regional and municipal) offices to carry out judicial supervision of food and drug supervision and law enforcement in their respective regions. The central government runs the country according to law today (31) said that it would initiate supervision feedback.
The main problems found by this round of field inspections are as follows:
Party and government responsibilities need to be further consolidated - some places pay less attention to food and drug safety step by step and weaken layer by layer, while some city and county leaders talk about food and drug supervision only "speaking in principle, speaking in principle". There are countless specific problems, and there are "top hot, bottom cold" problems. Some leading cadres equate implementation with "conveyed at meetings", "learned on special topics" and "organized research". They lack specific measures and have the problem of "slogans sounding and empty implementation". In some places, food and drug safety is enthusiastic about "Dahulong" and "centralized rectification". Normalized supervision is inadequate. In some places, although a comprehensive investigation has been carried out, many problems still exist in key areas, such as "big battlefield, poor effect". Some of the leading cadres have deviated views on their political achievements. They are mainly afraid of accidents and accountability. They only go to large enterprises for inspection, but they do not attach enough importance to a large number of small food enterprises.
The supervision and enforcement of law need to be strengthened. It is generally reflected in all parts of the country that the relevant departments should further strengthen the research, planning and promotion of the construction of agricultural products and food standards system. In some places, the supervision of key areas is not strict enough, such as the disorder of vaccine bank management, the absence of supervision of tableware disinfection enterprises, and the hygiene of school outsourced canteens. In some places, the supervision of food and medicine takes the form and goes through the stage. During random secret visits by the inspection team, it is found in many places that the kitchen is messy after catering, and the market sells fake and inferior food in shanzhai. Problems such as products, illegal health care products, etc. In some places, the punishment is not enough, the number of cases handled is small and the amount of punishment is low. In some cases, the punishment for small restaurants, small workshops and vendors can not go down, simply "no one is punished", and the lack of education and guidance. In some places, accountability is not effective enough, supervision and enforcement are arbitrary, lack of assessment and standards, which is not conducive to the supervision and accountability of "inaction, disorder and slow action". In some places, the grass-roots law enforcement force is not professional enough, the supervision facilities and equipment are backward, the daily supervision stays at the level of "eye view, hand touch", and the law enforcement guarantee is insufficient.
Judicial strikes need to be strengthened - the role of relevant laws and regulations in severely punishing drug-eating offences is not enough, and the legal system is not strong enough. In some places, the main suspects of food and drug cases were granted bail pending trial for a long time until they were suspected of committing a crime again; in others, the first instance of food and drug cases was completed within three years. In some places, the cohesion of execution is not in place, and there are still cases, cases are difficult to move and cases are not filed; in some places, there are errors in the procedure of cohesion of execution, omissions of suspected criminal acts and so on. Generally speaking, the basis and standard of cracking down on drug-eating crimes are not strict enough, the connection between execution and execution is not smooth enough, the legal effect of cracking down on drug-eating crimes from a speedy and serious perspective has not been fully demonstrated, and the judicial strike still needs to be further strengthened.