2019-08-05 14:16
Weng Wenzhi, President of Mary Kay (China): She and Mary Kay's 24 Years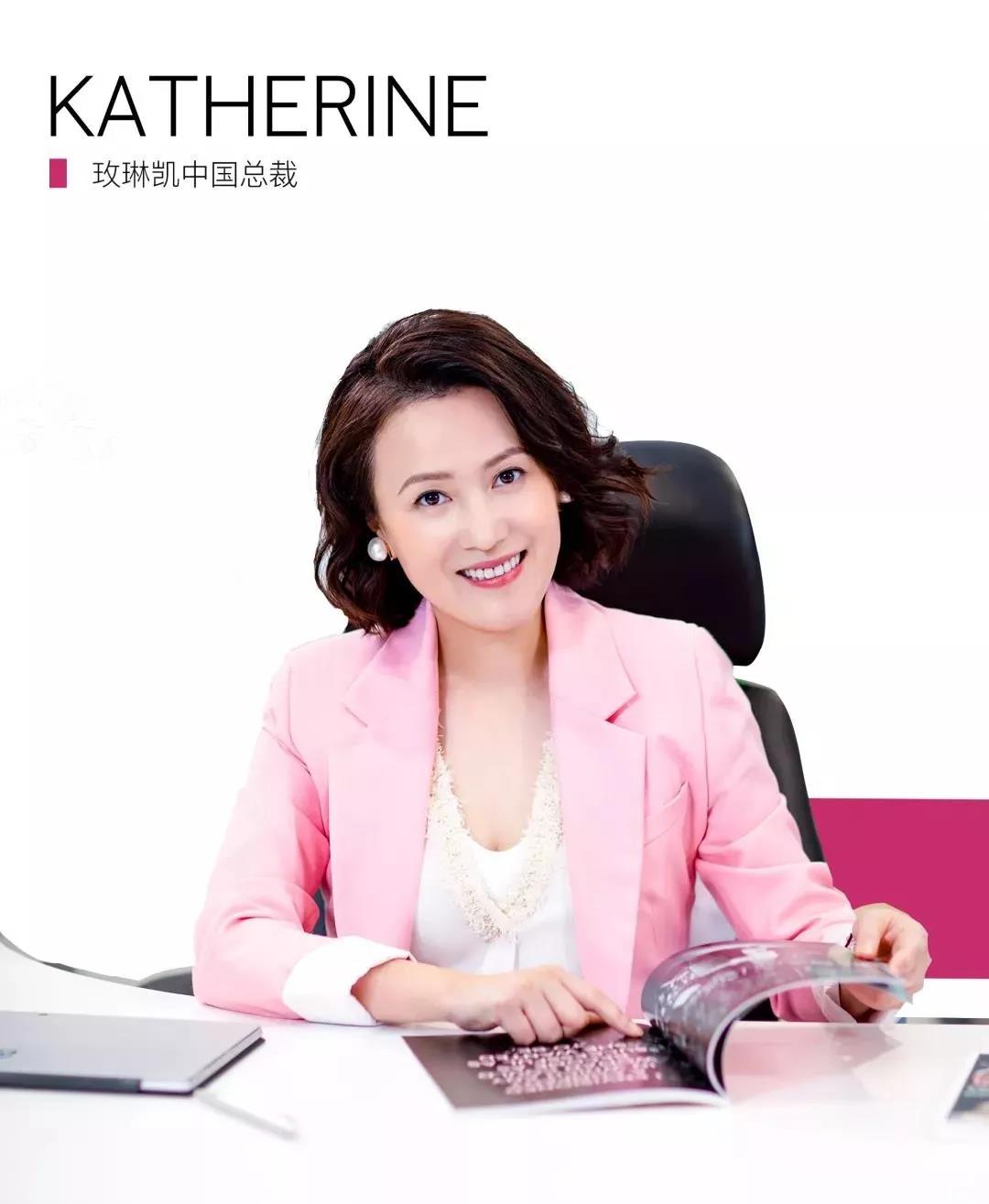 [Beijing Direct News Network, August 5] (Shi Zhiyan)You can do it!"Every time she meets a challenge, KK, president of the Asia-Pacific region of Mary Kay, always says this to Weng Wenzhi, which is undoubtedly full of strength and energy for Weng Wenzhi.
On February 17, 1995, Weng Wenzhi, who first came to Mei Linkai's company to report, may not have thought that he would one day become the first native female president of Mei Linkai's China. Her time in Mei Linkai would be 24 years.
Today, her "fate" with Mary Kay is still in progress...
Choice of a fit
Back in 1995, Weng Wenzhi had never heard of the brand before joining Mary Kay, but she was attracted by an advertisement of Mary Kay. "The opportunity I decided to apply for Mary Kay was a very meaningful advertisement, which made me feel that the company was different. Other cosmetics companies usually display products in their advertisements, but that advertisement only shows the image of a female leader. That's the first impression that Mary Kay made on me. Weng Wenzhi remembers the first day she came to the company. She saw the golden rule written on the wall and the idea of faith first, family second and career third. "I thought it was brave for the company to put these ideas on the wall," she mused.
Weng Wenzhi was fascinated by the company's mission established by founder Ms. Ash: to enrich women's lives. At that time, a number of cosmetics luxury brands had entered Shanghai. In Weng Wenzhi's opinion, selling cosmetics was just selling cosmetics. She was surprised and curious. What kind of company was this? Why dare she say that she "enriched women's lives"?
With such curiosity, Weng Wenzhi officially joined Mary Kay in March of the same year and became a member of this big family.
The manager of the beauty center was her first job in Mary Kay, and the unfamiliar job was very challenging for Weng Wenzhi. "At that time, for the first time, China made a number of changes to the regulations and requirements of direct selling, so I have no experience to refer to. I wanted to know what I should do, so I went to seek the help of President Mary Kay. He only answered me one sentence:'Katherine, you can do it!'
It is such a simple sentence, but in Weng Wenzhi's heart has a decisive weight, but also runs through her career in Mei Linkai's development path.
001 with changeable roles
Weng Wenzhi is the No. 001 employee of Mary Kay's China Headquarters. He is also the company's first operator, the first IT, the first customer service, the first logistics, the first HR, and even the first security guard.
In the first 11 years of Mary Kay, Weng Wenzhi changed nine positions. Now, she is the president of China of Mary Kay. In Weng Wenzhi's view, as long as the market and the company need it, she can immediately take office, even in areas that she is completely unfamiliar with.
Every new role means a new challenge. Weng Wenzhi, with her fearless personality, has gone all the way to overcome the difficulties. During her 24 years of membership in Mary Kay, she has worked as a branch manager, a national training manager, a regional sales development manager, a sales support director, and a vice president of marketing. Weng Wenzhi, president of Kai China, still believes in the phrase "you can do it."
Weng Wenzhi said, "When you are infinitely trusted, your potential will be stimulated."
Mary Kay in Weng Wenzhi's Eyes
Weng Wenzhi followed his father to the army at the age of 4 and a half. Under the control of the army, Weng Wenzhi trained his tough and strong personality from an early age.
"You think the world is a man's world, just because you don't give women a chance, as long as the window is open to women, their potential is unlimited." In Weng Wenzhi's mind, never said "women are inferior to men". Therefore, Weng Wenzhi is most proud that Mary Kay is the first and only company to give women the opportunity to start a business. "Enriching women's lives" is not a culture pasted on the wall, but a gene, which has been fulfilled for 56 years.
In the days with Mary Kay, Weng Wenzhi and countless successful women worked together, sweated together, laughed together, and more importantly, they grew up together. Many women before joining Mary Kay may not have a high starting point, but Mary Kay can give them a fair opportunity and a platform for growth. "Many companies tend to hire experienced employees. But Mary Kay, on the contrary, trains our employees and gives you a strong feeling from your heart that you have the ability to achieve more. For me, this inner shaping made me want to try all kinds of things. This is an intangible asset."