2019-09-20 13:51
Hu Jing: Will lead the foundation to call on more people to participate in charity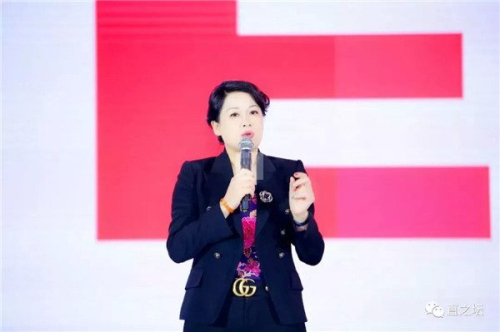 [Beijing Direct News Network September 20th] (Fu di)"Good deeds, boundless love, Fudi colleagues" is the slogan put forward by Hu Jing, the director of Guangdong Fudi Charitable Foundation at the beginning of its establishment. In fact, since its establishment 10 years ago, the Foundation has been following the above way to explore new ways of corporate social responsibility.
In August 2009, Guangdong Fudi Charitable Foundation was established and Hu Jing was the director of the Foundation. Fudi Charitable Foundation is a non-profit charitable organization that gathers the love and efforts of employees, distributors and other social personages of Fudi Company to provide protection for more charitable activities.
At present, the public welfare projects of Fudi Charitable Foundation have been widely used in education, health care, poverty alleviation, disaster relief, volunteer action and other projects. Foundation has always practiced the value of "rejuvenating enterprises for the state, rejuvenating enterprises for the people", and always fulfilled the responsibility and mission of paying attention to vulnerable groups, society and people's livelihood.
With ten years of exploration and relying on the rapid development of the Internet, Hu Jing and her Fudi Charitable Fund have explored a new way to practice social responsibility in a win-win situation for enterprises, poor areas and consumers.
Hu Jing's Ten-Year Exploration
Hu Jing grew up in Zhejiang Province. She has both the beauty and gentleness of women in Suzhou and Hangzhou and the shrewdness and practical work of Zhejiang businessmen. She also respects the traditional virtues of Chinese women's benevolence, poverty alleviation and poverty relief, and keeping watch over their husbands. She said: "I think women still need to show gentleness and kindness, do not feel that they are strong, on high-spirited, domineering, women should have the characteristics of women."
Hu Jing runs around for charity; she often takes her children to visit the poor and ask for help, educating them to care for others. Aid children with leukemia, aid poor students, pledge poor orphans, help build Hope Primary School... Where there are children crying, there will be her busy figure; not only filial piety to their parents, but also love to warm other widowed elderly people. Every Mid-Autumn Festival and Spring Festival, she will appear in welfare homes, the homes of the elderly who have lost their independence, and neighbors in need of help. At the same time, she also encourages the majority of female compatriots to self-reliance and self-improvement, first of all to be self-reliant. Love. In 2018, Guangdong Fudi Charitable Foundation launched the "Embroidery Laptop" project in Guizhou poverty-stricken areas to customize local embroidery products, improve the economic income and living standards of embroidery women, and protect the inheritance and development of local embroidery culture through economic means.
Since the founding of Guangdong Fudi Charitable Foundation, Hu Jing, as the chairman of the Fodi Charitable Foundation, has been actively calling on the Fudi family and people of all walks of life to do more charity, and assisting Fudi Health Science and Technology Co., Ltd. to carry forward the "Great Love" and help the needy in all directions, and to do good deeds widely. Hu Jing's weak heart is paying attention to those who need help and helping more people who need help every minute.
In fact, Hu Jing has shifted her focus to charity since she became chairman of the Foundation in 2009. At the same time, she takes advantage of Fudi's advantages in product research and development. On the one hand, she devotes herself to providing health assistance to women in poor areas, on the other hand, she also provides high-quality and healthy products to more women consumers.
According to Hu Jing, after learning about women's poor personal hygiene in poor areas, Fudi Company sent women's hygiene supplies to their mothers in poor areas through the "Mother's Postbag" project through the Fudi Charitable Foundation. The launch of this product also provided a health service for women consumers. Protection and protection. In addition, Fudi Health has also developed and launched a series of products, such as "4U Love Planting", "Sunshine Beautiful" and "Kinkya".
It is understood that since its inception, the "Mother's Postpack" project has attracted tens of millions of social donations with the characteristics of low threshold, high convenience and transparency. These loving postpacks have been sent to poor mothers free of charge, allowing nearly one million poor mothers in nearly 30 provinces, districts and cities such as Inner Mongolia, Sichuan and Yunnan. Feel the social care and warmth for them. The implementation of the "Xiuniang Notebook" project not only protects the continuation of embroidery culture in Southwest Guizhou, but also greatly improves the economic income of the local poor people.