2019-05-09 16:32
Enron Nano Liang Hao: The Spirit of Strong Technology Leading Social Responsibility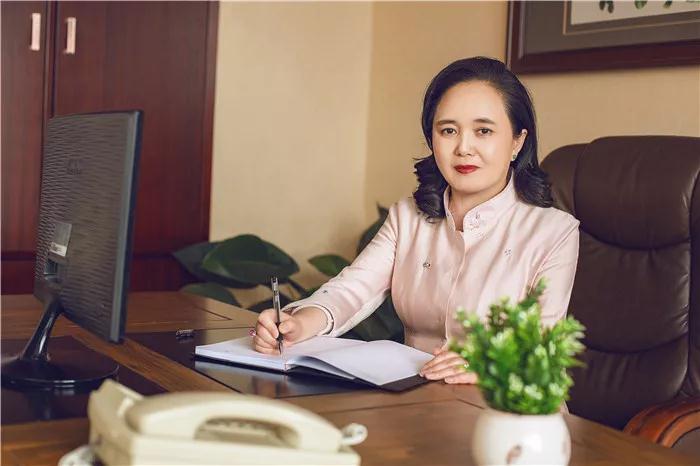 [Direct Report Network Beijing May 8th] (Enron Nano) Recently, Shandong Anran Nano Industrial Development Co., Ltd. Vice Chairman and President Liang Hao won the Shandong Province "Fumin Xinglu" labor medal. "Do what we can to do things that benefit the society and benefit the people." Ms. Liang Hao, with the spirit of persistence, fraternity and dedication, serves thousands of families with high-quality products and leads Enron Nano in the tide of the sea of ​​merchants. ,Forward.
Just after the award, Ms. Liang Hao began a new round of busy. She said, "This time, after the development of the ginseng stem cells being developed by the Enron Nano Stem Cell Research Institute, the people can experience good results without spending a lot of money. We hope to use high-tech products to help the physical and mental health of the people."
As a high-tech company, the technological content and quality of its products are crucial. To this end, Enron has to carry out technical transformation every year, constantly update production equipment and testing equipment, and carry out strict operation and strict inspection in accordance with international advanced quality standards.
Adhere to technological innovation, not only to increase investment in hardware construction, to create a first-class research environment, but also to work hard on technological transformation. Since the 1990s, Enron has invested in the construction of the Enron Shanghai Nanotechnology R&D Center, which is a bold innovation in nanotechnology and the application of nanomaterials to the health industry. In this process, Enron and the experts from Tianjin University and Nankai University conducted in-depth research on the application of nanomaterials in health.
In 2017, Enron established the Stem Cell Research Institute. The institute has a total investment of more than 10 million yuan and has 6 functional laboratories equipped with advanced research and development and testing equipment at home and abroad. At present, the institute is conducting research and application of plant stem cell projects and developing more new products that are good for health.
In the view of Ms. Liang Hao, everything is done by people. A good corporate culture can create a good team of good employees, and it is also the key to the long-term success of the company. Employees are the core engine, and if the employees don't, the company will be better. Ms. Liang Hao organizes full participation in closed training every year to learn Chinese excellent traditional culture, filial piety, sage ideas and company philosophy, and occasionally hires Chinese teachers to teach at the company, and widely spreads the corporate culture of "love, gratefulness" and "filial piety". "Love is born from the heart, love begins with oneself, patriotism loves the enterprise, loves the family and loves oneself, builds harmony, and loves forever". The corporate culture learning has become a popular and deeply rooted person.
Heavenly rewards. In recent years, Enron's scientific research achievements and economic and social benefits have been rising year after year. Ms. Liang Hao has also won many awards such as Shandong Province's Jianye Jiangong, Shandong Province's "March 8" red flag bearer, Qilu outstanding entrepreneurial women, and Weihai's top ten female entrepreneurs.
Ms. Liang Hao: Since the establishment of Enron, we have served thousands of families with high-quality products, and have enabled countless Enron partners to achieve a healthy life of good health, family happiness and business success, actively participate in social welfare undertakings and fulfill their social responsibilities. In the future, Enron will do everything in its power to do things that benefit society and benefit the people.