2017-06-08 16:13
Siamese swimsuit into the new darling of the summer
Summer heat, it is a good time seaside holiday, the beauty of the girls certainly have a stylish and fit swimsuit. British sexy girl Rhian Sugden recent swimsuit styling has become the focus of the paparazzi lens.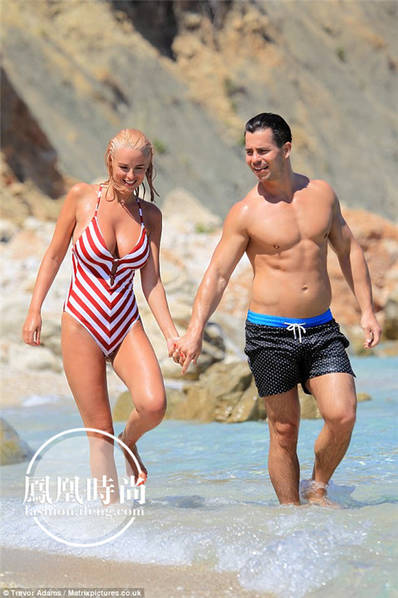 Fashion is always popular in the samsara constantly, beach bikinis disappeared this year, but this is the suit wearing Rhian Sugden again.
Rhian Sugden this swimsuit is not only retro style, red and white stripe printing is also very nostalgic, and most importantly, put on a special highlight of her good figure!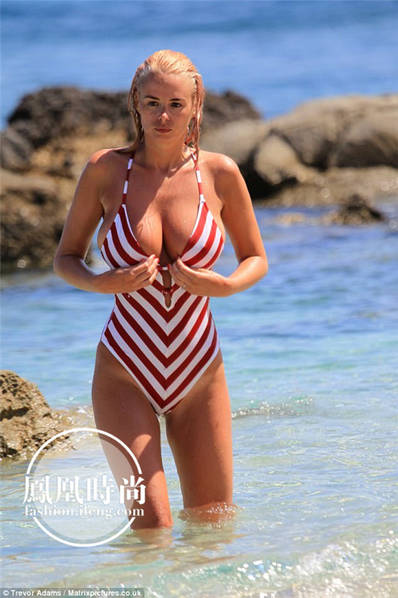 Pictured Rhian Sugden and fiance Oliver Mellor seaside lingering.