2018-10-25 15:12
"Mother happy" consumption pension: alert to wolf in sheep's clothing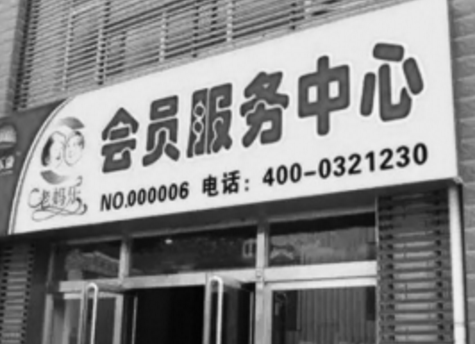 [Direct Report Network Beijing October 25th] (Happy old man newspaper)Recently, CCTV has exposed the "Ma Le" investment rebate fraud in Xinmi, Henan. Under the guise of "consumer pension", in fact, "Mama Le" has spread in many places in recent years, although repeatedly banned, but has not disappeared. It is noteworthy that, while "consumer pension" is frequently used by lawbreakers to cover up pyramid sales, illegal fund-raising and other practices, the official color of "consumer pension" is also put on the agenda in places from time to time. (excerpts from CCTV, "Modern Express", "market weekly", "north new newspaper" and "economic reference daily").
Claiming cards can make money and travel free.
According to reports, in early 2017, Xinmi City, Henan Province, a business company called "Mama Le" attracted a lot of elderly people's attention. By setting up branches, handing out leaflets and giving lectures face to face, they claimed to specialize in providing for the aged and promised the elderly that they would not worry about providing for the aged as long as they paid for a card to become a member. The so-called card is: deposit 1280 yuan for silver card members, 6400 yuan for gold card members, 12800 yuan for diamond card members, 19200 yuan for platinum members, 25600 yuan for jadeite members. After paying the card, you can pay the high interest and articles promised by the company every month.
In order to increase attractiveness, mama Yue claims to provide free travel to senior members. At the promotion site, as long as 25,600 yuan to buy a jadeite card, will be given three days and two nights of domestic tours, purchase three jadeite cards, a single trip to Russia. It is this gimmicky way of returning, so that many elderly people on "Mama Le" claims that the "consumption pension" model moved. However, less than half a year, "mom happy" no longer fulfill the rebate commitment. In March this year, the office of "Mama Le" company suddenly closed down in Xinmi, and people went to empty buildings.
In April this year, the Xinmi Public Security Bureau of Henan province received more than 10 old people's reports. After investigation, the police found that "Lao Ma Le" Trading Co., Ltd. is affiliated to Family International Group, headquartered in Shenyang, Liaoning Province. Since 2017, it has set up three offices in Kaifeng, Jiaozuo and Xinmian, Henan Province, but no entity enterprises. The investigation showed that the gang illegally absorbed more than 50 million yuan of funds from the elderly in Xinmi, and more than 500 elderly people were deceived. In August, Zheng Mougang, the general agent of "Lao Male" in Henan Province, Fan Mouna, the head of the first and second stores in Xinmi, and Zhao Mouxia, the head of the second stores, were arrested on suspicion of illegally absorbing public deposits. The case is still under investigation and trial.
"Mom's happiness" has spread in many provinces.
In fact, this is not the first time that "Mom's happiness" has aroused concern. According to relevant reports, "Lao Ma Le" company is known as Shenyang Lao Ma Le Trading Co., Ltd., registered on August 22, 2013. According to the operation mode of "Mama Yue", the media questioned the investigation by secret investigation at the end of 2017. At that time, some of the "Mama Le" stores have begun to cash difficulties, and changed to "family photo".
According to rough estimates, according to the "Mama Le" return model, the "silver card, gold card, drill card, platinum, jade" members who pay into the club, in addition to getting products and participating in free tourism, the annual returns are 56%, 136%, 146%, 149% and 151% respectively, compared with the rate of return on time deposit interest and formal wealth management products. The height is incredible. In the mouth of the relevant person in charge of "Mama Yue", "mother's happiness" is described as "Internet plus pension + big health + sharing the birth of the new consumption pension model", which is very attractive to the elderly.
In March this year, the investigation team of Jiangsu Provincial Public Security Bureau notified that a "Male" investment and consumption rebate scheme for the elderly was spreading in Jiangsu, Henan, Shandong, Fujian, Liaoning and other provinces. The criminals used serving the elderly as a pretext to label "the more consumption, the more rebates", and returned high amounts of money. By means of profit and free travel, the elderly can be swindled and paid for membership and irrational investment.