2017-12-06 16:06
Small love trap MLM micro-blog private letter "help" 74 minutes to be saved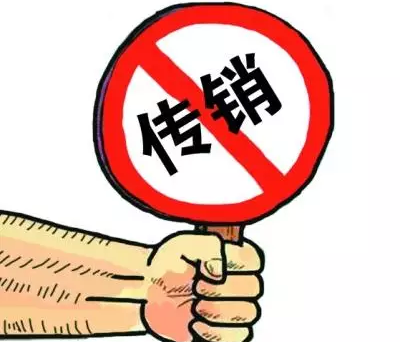 The day before, a flash of help information in MLM over, but @ Hengyang public security police on duty in charge of news public opinion is on the alert and quickly verify the relevant information through the feedback to the district police station, and only lasted 74 minutes, successfully rescued 9 victims in mlm.
On December 4th at 9:23 in the morning, a "I fall to the pyramid, help the news by micro-blog DMS to @ Hengyang public security, police on duty quickly on the alert, and asked each other to provide more detailed address and the basic situation.
"It is better to believe in it than to believe it." In December 5th, police on duty Li Huazhong, although it is not clear what the person is saying is true, but for the occupation sensitive, he still wanted to further verify the relevant circumstances, and the other with explicitly to facilitate rescue.
"The situation is very consistent with the situation in which they are trapped in pyramid selling. Li Huazhong said that the other party was interrupted after being told about a probable location, and he quickly confirmed the location of the police station in the area under the command center through the 110 command center. "It happened that my classmates were in that place, and I called directly to ask them to check." "
At 9:45, Li Huazhong at the police station the students quickly feedback, the area of the police station has arranged for police. "Police stations have directly found the help of the people according to the address, proved to be a group of MLM victims. "Li Huazhong said.
At 10:37, 9 people trapped by the police were brought back from the pin point of the police station to the police station of the Guangdong and Han Dynasties. At this point, from receiving help information to be saved, only 74 minutes before and after.
"I feel a great sense of achievement. "In December 5th, Li Huazhong quite proud, after they learned that by micro-blog police is a 22 year old boy in Henan, he met a Nvwang by QQ after falling in love, on the other side has repeatedly invited, Dumou High Speed Rail ride from Shenzhen to Hengyang, then, was brought to the Dongfeng North Road, Zhuhui district a hotel on a rental housing MLM brainwashed. Aware of the deceived, Dumou had tried to escape, but because the 24 hours someone monitoring, no, he took advantage of the toilet, try holding the idea, with the help of Public Security Bureau official micro-blog mobile phone message to the city of Hengyang.
Du did not think that the help information only issued 74 minutes, and he was cheated with the 8 victims were successfully rescued by the public security.
At present, the case is still in the process of further handling.