2021-11-24 14:55
Seeking common development, Freda Jia Qingwen visits and exchanges with Xiangyu Group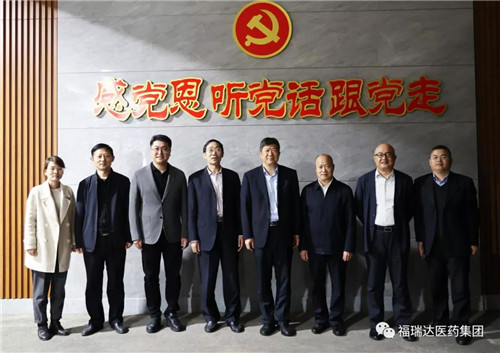 [Beijing Direct News Network November 24th] (Freda)From November 18 to 19, Jia Qingwen, Secretary of the Party committee and chairman of Freida, and Li Junyong, general manager of the pharmaceutical business department, visited Xiangyu Group for exchange. Lin fanru, chairman of Xiangyu Group, and Li Haifeng, deputy general manager of Xiangyu Group accompanied the reception.
Jia Qingwen and his party first visited Xiangyu Group's traditional Chinese medicine culture tourism park and the high-quality development Hall of private enterprises led by Party construction, and deeply understood the Centennial Renhetang's traditional Chinese Medicine Inheritance and development history and the struggle process of Xiangyu Group from a small store to a modern medical and health industry group led by party construction. Jia Qingwen said that Xiangyu Group, as a leading enterprise in the pharmaceutical industry in Shandong Province, while focusing on the pharmaceutical industry, actively responded to the call of the party, always adhered to the guidance of the party, and truly realized the integrated development of Party construction and business. It is a benchmark and example for Freida to learn from. It is hoped that Freida's management team can learn from Chairman Lin fanru's family feelings and entrepreneurial spirit, "feel the party's kindness, listen to the party's words and follow the party".
Lin fanru said that without the party's good policies, there would be no Xiangyu Group today. ***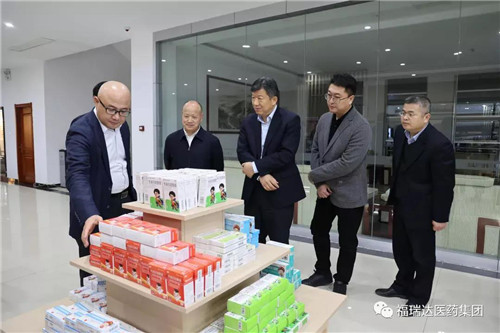 At the end of the activity, the two sides reached a consensus on chain sales cooperation, which will promote business development and seek common development.
Relevant principals of Freda pharmaceutical division participated in the activity.