2021-11-24 14:21
Drink anti-cancer, candy kidney? Shen Yuanhuang was complained about false publicity
[Beijing Direct News Network November 24th] (China Quality News Network)Recently, China Quality News Network received a complaint from netizen Mr. Liu that when Shenzhen shenyuanhuang Life Science Co., Ltd. (shenyuanhuang company) held the "entrepreneur exclusive plan" meeting in Shenzhen recently, Kang, the person in charge of the company, claimed that ordinary foods such as shenyuanhuang ginseng beverage, ginseng Pueraria tablet candy, Margo ginseng Cordyceps tablet candy and so on have a variety of "medical benefits" effect.
Ordinary food has the effect of "treating" diseases? Mr. Liu questioned that the company implied and publicized that the products had medical effects in the process of marketing food, and was suspected of false publicity.
Drinks and candy are advertised as "divine medicine"
Mr. Liu said, "Kangmou introduced the ginseng ginseng ginseng drink at the conference, which has many invention patents, which has the effects of preventing or treating cancer, AIDS, liver diseases, enhancing immunity and anti-aging. But I noticed that the outer packaging of the product is" ginseng drink ", the ingredients are ginseng liquid, stachyose, fructose, pectin, and in fact it is" drink ". In addition, Kang said raw materials. It's a 50 year old Korean wild ginseng, but the ingredients list shows that it has been planted artificially for less than five years. Isn't this false propaganda? "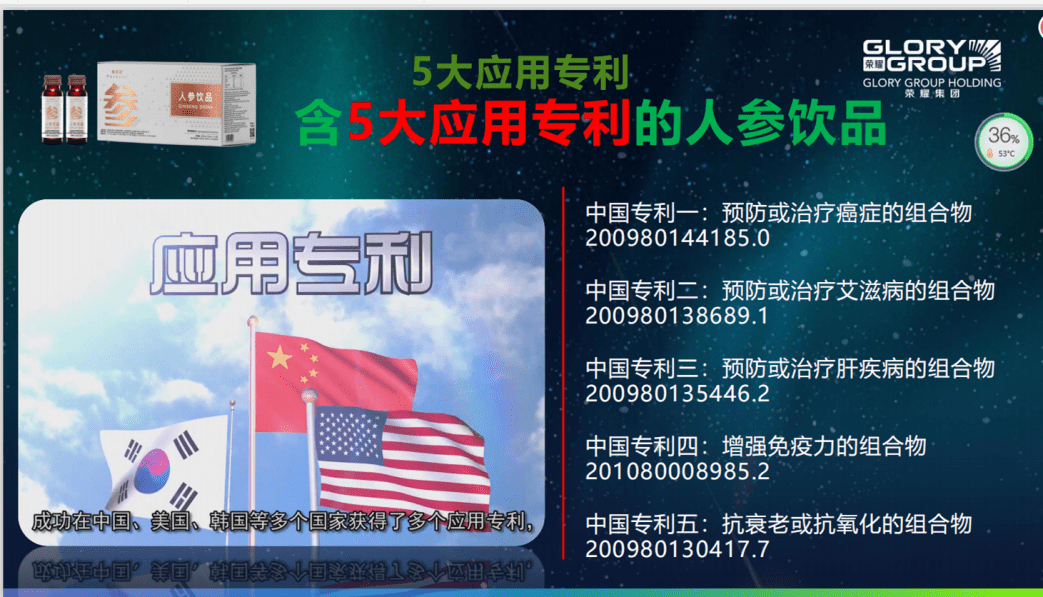 Photo source: shenyuanhuang product publicity materials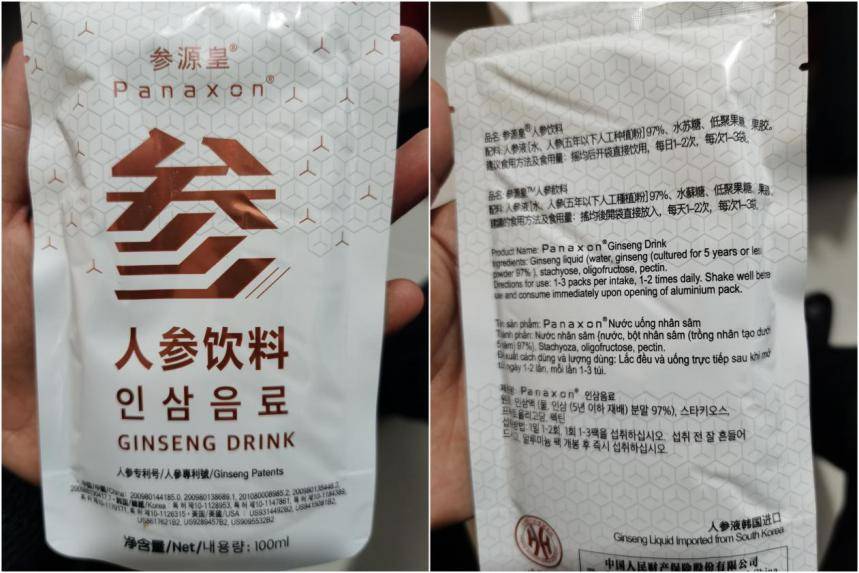 According to the publicity materials of conference products provided by Mr. Liu, not only ginseng drinks are claimed to have the effect of "treatment" of diseases, the company also claims that Margo ginseng Cordyceps militaris tablet candy has the advantages of enhancing male sexual function, protecting liver, regulating blood glucose and preventing cardiovascular and cerebrovascular diseases; Ginseng Pueraria tablet candy has the clinical effect of breast enhancement, can comprehensively regulate hormones, breast enhancement and hip lifting.
After inquiry, the product types of ginseng Pueraria tablet candy and Margo ginseng Cordyceps militaris tablet candy are actually "solid tablet candy", and shenyuanhuang ginseng beverage is actually "beverage". Margo ginseng Cordyceps militaris tablet candy is produced by Shandong guohetang Pharmaceutical Co., Ltd. entrusted by shenyuanhuang company, and the production license is the food production license number.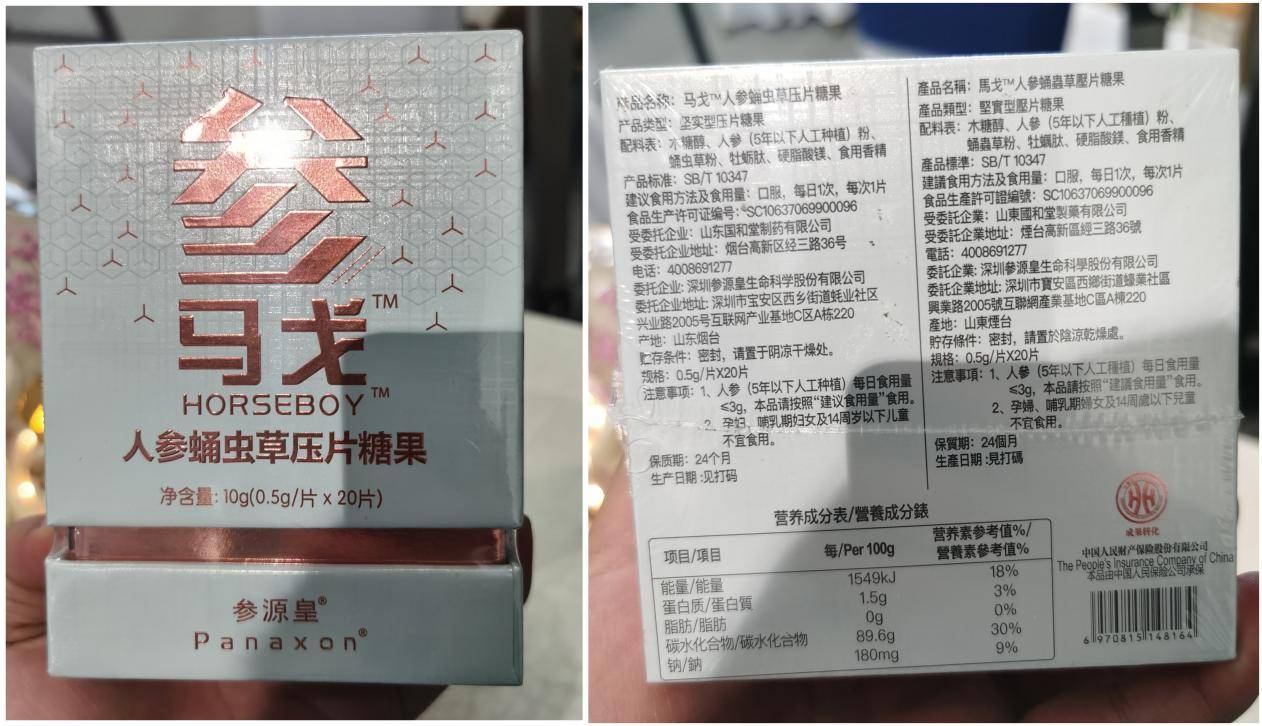 Margo ginseng, Cordyceps militaris tablet, candy packaging publicity map, with invention patents, scientists and so on as "endorsement"
"Shen Yuan Huang is very good at endorsing products. Light ginseng drinks are claimed to contain 5 patents for application, which proves that ginseng drinks have anti-cancer, liver protection, improve cardiovascular and cerebrovascular, improve the effectiveness of Parkinson, and even prevent AIDS." Shen Yuan also said that the ginseng stem products used in plant stem cell technology by the world-renowned scientist Dr. Chen Rongyu. It is unique in the world. This kind of publicity is easy to mislead consumers. If consumers delay their illness, the gains will outweigh the losses. I hope you will not be deceived, "Mr. Liu said.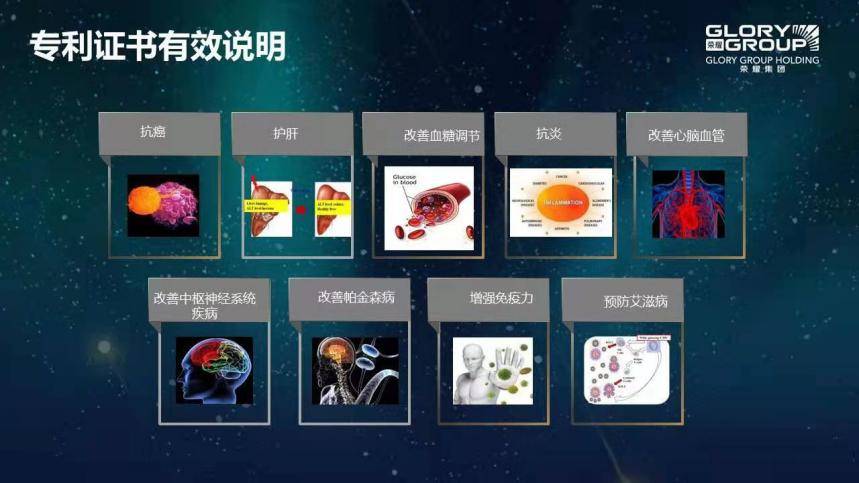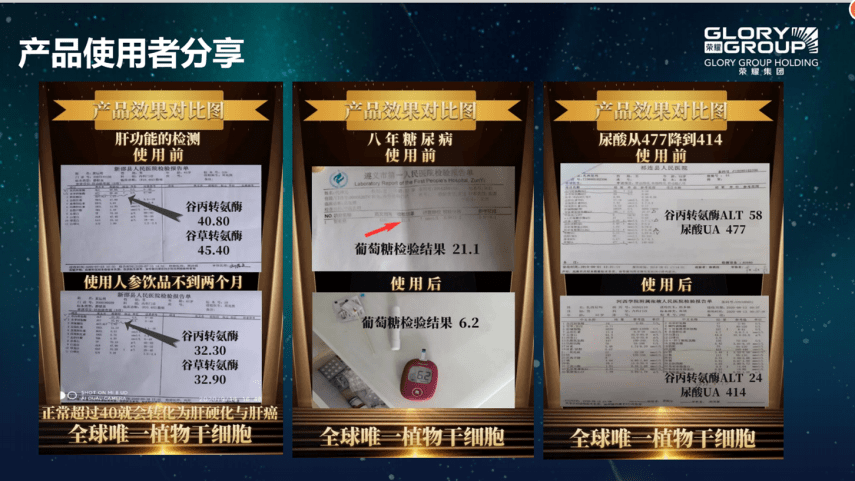 According to the data, Shen Yuan Kang also cited consumers' liver function disorders, diabetes patients, breast masses and other consumers' consumption of ginseng drinks before and after comparison, suggesting that the product is effective in treating many diseases.
It is worth noting that the official account of the products of the "Shen Yuan Huang" series was released mainly through the WeChat public number, known as the "stem cell black technology". Recently, it was released by the epidemic that "COVID-19 is quite wild, and the demon is the source of the emperor." "Affected by the epidemic, many cities are ready to fight. The plant stem cells ginseng drink, patent certificate enhance immunity, are you ready for your family?" "the only stem cell in the world to enhance immunity, prevent AIDS, improve cardiovascular and cerebrovascular city" is "food safe, drug efficient."