2021-01-29 16:17
Mould of "solid beverage" exceeding the standard: high quality promise of jiakangli (China) company is questioned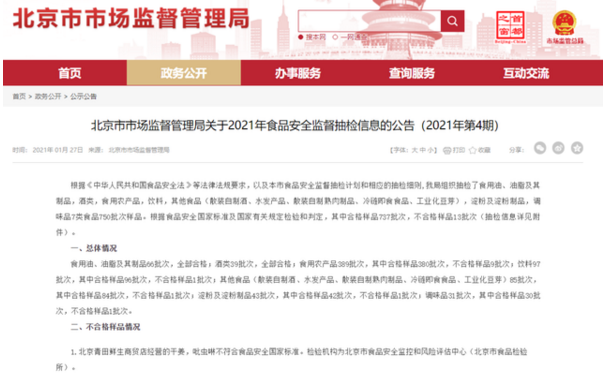 [Beijing Direct News NetworkJanuary 29th ] (China new media)Recently, China Singapore observation noticed a notice on the official website of Beijing Municipal Bureau of market supervision entitled "announcement of Beijing Municipal Bureau of market supervision on food safety supervision and random inspection information in 2021 (issue 4 in 2021)" (hereinafter referred to as "announcement").
Article 11 of the "notice" shows that the vanilla flavor and mold of the jiakangli Xianqi nutritional protein milk shake (solid beverage) produced and operated by jiakangli (China) daily necessities Co., Ltd. (hereinafter referred to as "jiakangli") do not meet the national food safety standards. The inspection institution is Beijing product quality supervision and Inspection Institute.
Mold in solid beverage does not meet the national food safety standard
It is reported that the vanilla flavor of jiakangli Xianqi nutritional protein milkshakes (solid drinks) produced and operated by jiakangli (China) daily necessities Co., Ltd. (720g (15 parts) / barrel, jiakangli, 20200420) does not meet the national food safety standard, and the inspection result is 180cfu / g, and the standard value is ≤ 50cfu / g.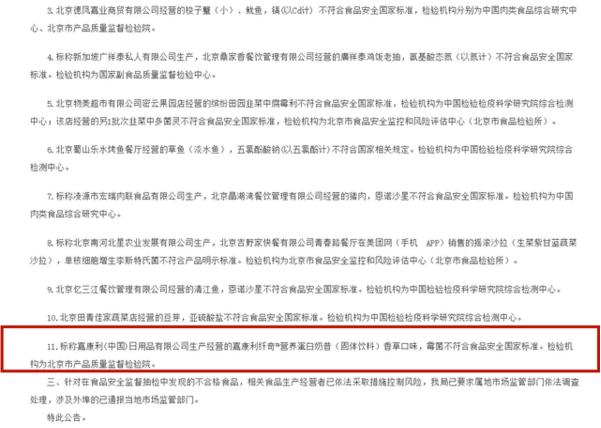 It is reported that molds are commonly known as filamentous fungi, which means "moldy fungi". Molds may produce toxins in food, that is, mycotoxins, which pose safety risks to human health. Moisture content in food and environmental temperature and humidity are the main factors affecting the reproduction and toxin production of mold. According to the national food safety standard for beverages (GB 7101), mold in solid beverages should not exceed 50 CFU / g.
In response to the incident of unqualified milk shake quality inspection, jiakangli said that in early July 2020, Beijing Municipal Bureau of market supervision randomly inspected the products of jiakangli China company, and the global quality department of jiakangli also inspected the products in the same period. The results showed that the content of one ingredient (mold) in a batch of vanilla flavored fimbrin milkshakes exceeded the national standard.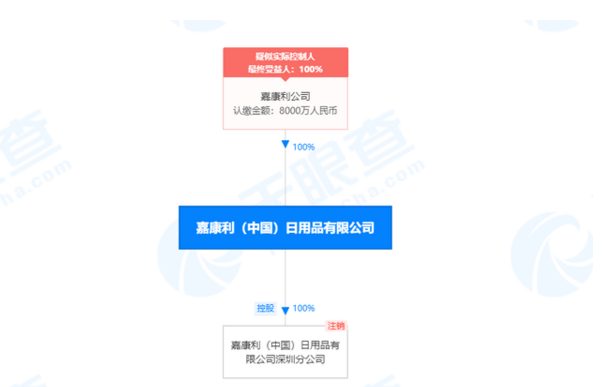 In the face of this situation, jiakangli China immediately isolated, sealed and then destroyed this batch of products. During the same period, the company checked the purchase information of customers and confirmed that there were 542 customers who bought these products. The company informed these customers to return the purchased goods to the company, and the company would bear all the return freight. The company immediately promised to replace 542 customers with qualified products free of charge. Since then, the company has received the returned products one after another, and fulfilled the promise to replace the qualified vanilla flavor milkshake products for customers, and also issued additional gifts.
Although jiakangli actively and candidly responded to this incident, the quality dispute is not the first time. According to tianyancha app, jiakangli was founded on November 25, 2005 with a paid in capital of 80 million yuan. Fang Xiaoyan is the legal person and chairman of the board. Zhongxin observation noted that the company's official website said that quality first and never compromise are its motto in fulfilling its social responsibility. For decades, jiakangli has been strict with product quality management, pursuing high quality from raw material control, production process, quality inspection, packaging materials and other aspects, striving to achieve high quality, safety, practicality, effectiveness and environmental protection.
"In fact, it can't even pass the product." Relevant sources revealed.
Being questioned and punished for false propaganda
In addition, in addition to the unqualified products, Zhongxin observation also found that jiakangli had been exposed by mainstream media for suspected false publicity. On July 6, 2018, china.com.cn reported a report entitled "jiakangli star product Vivix is accused of false publicity" The article "whitening, anti-aging and improving immunity" shows that the introduction of jiakangli's star product vivivix: drinking red wine can delay aging, and a bottle of vivivix is equivalent to 3000 glasses of wine.