2019-11-08 13:34
Ouyang's selected poems and articles has been published by Qunyan press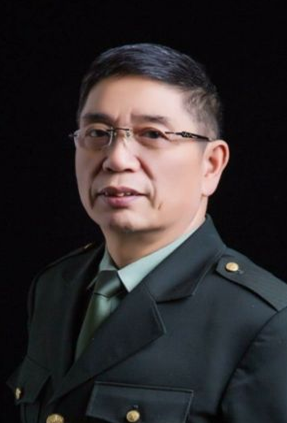 [Beijing Direct News Network November 8th] (Direct report network)Ouyang articles and poems selected by Ouyang, an expert of direct marketing expert committee of China Marketing Society, has been published by Qunyan press. Ouyang began to write poems in the old style in 2000. So far, there are more than 300 poems, of which 100 are published this time.
The publishing house highly praised the author: poetry, the shadow of "Li, Du"; CI, the spirit of sushi.
Ouyang, now an economics researcher of China Marketing Society and a theoretical expert of direct marketing economy, has published six monographs, including China direct marketing economics, introduction to social economy and spillover effect of agricultural welfare economy. During his university years, the author studied literary theory and published more than 30 literary theory articles in literature review, Yuhua, grassland, Qinghai Lake, Changchun and other literary magazines. In my spare time, I like to write poems and fill in words. There are more than 300 poems in total.
In the book, the publishing house introduces Ouyang's articles as follows: he had a strong interest in classical poetry when he was a child under the careful cultivation of the enlightenment teacher; under the guidance and encouragement of the university teacher, he made great efforts to study classical literature; what's more, the author's mother, who taught him to recite Tang poetry from the age of three and Song Poetry from the age of five, has more than 90 old mothers up to now At the age of, he is still very concerned about the author's poetry creation. In this book, we can not only read the enthusiasm and talent of an ancient poetry lover, but also read the successful case of a Chinese mother's traditional culture education for her children, which is the epitome of the deep national pride and patriotism of thousands of families in China.
This book is a collection of poems by the author. These poems are either inspired by the great achievements of the motherland's construction, or chanted with friends to visit places of interest, or occasionally inspired by life. The selected poems are all ancient poems, which show the author's deep patriotic feelings and the spirit of inheriting traditional culture. Poems in the book are either majestic or eloquent -- poems can see the shadow of "Li, Du"; words can see the spirit of sushi.
The author writes the preface with affection: never forget the influence of mother and the teacher's instruction
The author wrote a preface for the book. The author said that I loved the old style poetry since I was a child because of my mother's influence. I remember when I was three or four years old, my mother asked me to read and recite three hundred Tang poems. When I was five or six years old, my mother asked me to recite Song Ci. At that time, I was ignorant of the content of Tang poetry and Song Ci, but because it was catchy, I soon remembered it.
Later, the Cultural Revolution began, and classical literature was criticized as something called "Feudalism". The author said that in the political atmosphere of "breaking the four old and establishing the four new", my mother would not let me read Tang poetry and Song poetry again, and asked me to learn chairman Mao's poetry. At that time, Chairman Mao's "Qinyuan spring snow", "seven laws Long March", "Qinyuan spring Changsha", "qingpingle Liupanshan", "wave washing sand · Beidaihe", "remembering qin'e · Loushanguan", "bodharman · Yellow Crane Tower", "Xijiang moon · Jinggangshan" and so on were all well-known. He said in the preface that Chairman Mao is not only a great statesman, strategist and thinker, but also a great poet who has gone all the way. Each of his poems seems to have become an event, a period of years, a passion; each poem seems to be a flag, a song, a landscape of Chinese revolution.
In college, the author met Xu yingpei, a good teacher whom he respected very much. Mr. Xu yingpei has a deep knowledge of the study of classical literature, including appreciation of famous works of Chinese classical literature, establishment of the appreciation of classical literature with Chinese characteristics, appreciation of Chinese classical literature, introduction to the appreciation of classical poetry, compilation of the dictionary of appreciation of philosophical poetry in previous dynasties, publishing more than 300 papers, and participating in the writing of 30 dictionaries of literary appreciation. He joined the Chinese Writers Association in 1990. The author said that the transformation and sublimation from loving old style poetry to appreciating old style poetry can not be separated from the guidance and encouragement of Xu yingpei. In July 1978, the author wrote an appreciation article on reading Ouyang Xiu's the story of drunken man Pavilion and sent it to the editorial group of "reading and appreciation" of the Central People's radio station. Once the leader of the radio editing group visited Mr. Xu. When asked what Ouyang article was taught in school, Mr. Xu said with a smile that he was my student. "It's a big push for me. I think the Central People's radio station is also concerned about my writing, and I should work harder to study classical literature. " The author said.