2019-11-08 14:22
Ten typical cases of food safety violations reported by Hunan Market Supervision Bureau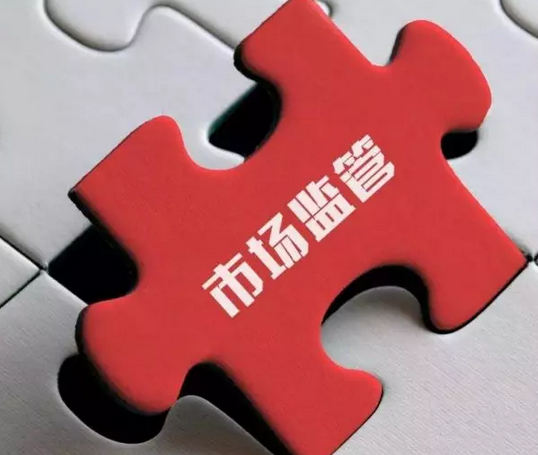 [Beijing Direct News Network November 8th] (China Consumer Network)A news briefing on typical cases of joint action on food safety in Hunan Province was recently held in Changsha. At the press conference, Hunan market supervision bureau reported the first ten typical cases of food safety violations.
According to reports, Hunan province implemented the central deployment and the arrangement of 14 national ministries and commissions, solidly promoted the joint action of rectifying food safety issues, and achieved phased results. Under the leadership of Hunan Provincial Market Supervision Bureau and provincial public security department, together with 14 departments such as Hunan Provincial Education Department and Hunan Provincial Agricultural and rural department, the joint operation has rapidly launched a fierce offensive to rectify the food safety problem that ignores the interests of the masses. In the process of handling the case, we adhered to the problem orientation, urged the enterprises to conduct self inspection and self correction, comprehensively sorted out the problem clues, mobilized the masses to report and supervise, resolutely investigated and dealt with a number of illegal cases of agricultural products and food production and operation, severely punished the illegal criminals, implemented the "punishment to people" requirement, and formed a strong deterrent to the illegal crimes against food safety. By the middle of October, the province had investigated and dealt with 3825 illegal food production and operation cases, fined 39.8981 million yuan, ordered 95 enterprises to stop production and production, banned 121 unlicensed enterprises, and transferred 41 cases to judicial organs.
Hunan Provincial Market Supervision Bureau said that the typical cases reported in this report are food agricultural products and food safety cases with bad social impact and warning function. In the next stage, it will continue to promote joint action to rectify food safety issues, and effectively protect the "safety on the tip of the tongue" of the people.
Related links:
Ten typical cases of food safety violations
Case of production and sale of toxic and harmful food
Zhou, LAN, Peng and Zou, the parties concerned, purchased rosiglitazone, metformin and other Western medicine raw materials and packaging materials from Zhengzhou, Wuhan and other places, and processed them into so-called "jinmaixuetong" health food for sale, with the involved amount of 900000 yuan. Yueyang Municipal Market Supervision Bureau cooperated with the Municipal Public Security Bureau to carry out the operation. Five suspects, Zhou Jisheng, were arrested successively. 37 cases of toxic and harmful food finished products, 5 sets of counterfeiting equipment, 1 production line, 157 kg of raw drugs marked as "Ben B" and 35 packing boxes were seized. After the inspection and appraisal of the articles involved in the case by Hunan food and drug inspection center, it is confirmed that the articles involved in the case seized and detained on the spot are the added toxic and harmful food (raw materials). On July 11, 2019, Zhou and other five people were sentenced to fixed-term imprisonment ranging from three to 12 years and a fine ranging from 5 to 2 million.
Case of selling fake wine
According to reports from the masses, Tang and Zhou sold fake wine for a long time. Changde Municipal Market Supervision Bureau and Changde Economic Development Zone Public Security Branch set up a joint task force. After nearly two months of arrangement, squatting and tracking, they mastered the online supply, receiving location and sales of Tang and Zhou. On January 16, 2019, the project team dropped two fake liquor storage warehouses located in the park aristocratic family of Wuling district and No.6 Middle School of Changde City. More than 1000 bottles of counterfeit famous and high-grade liquor and local brand liquor, such as Maotai, Wuliangye and Guojiao 1573, were found on site, with a value of more than 1 million yuan. The public security organ caught the suspects Tang and Zhou on the spot. Now the case is being tried by the court after it is transferred to the judicial organ.
Case of production and sale of mother pork by Fu and others in Loudi City
In the special rectification action of meat and meat products, Loudi Market Supervision Bureau found that Fu, Xie, Zeng and others were suspected of illegally producing and selling mother pork, immediately started the execution linkage mechanism, and jointly established a special team with the public security and procuratorial departments, seized six involved meat stalls in a rural market and other places in the central city, and seized the sows to be slaughtered on the spot There are 1500 kg of sows fresh meat slaughtered for sale. According to the investigation, as of the date of the crime, the party concerned, Fu, bought 3570 sows from Loudi, Xie, bought 1093 sows from Loudi and other places, slaughtered and processed all of them into fresh pork products, and sold them directly to Zeng, who then put them into the market in the form of wholesale and retail. The amount involved in the case amounted to more than 6 million yuan. On May 9, 2019, Louxing District Court of Loudi City sentenced Fu, Xie and Zeng to 15, 9, 4 and 3 years and 5 months respectively for the crime of producing and selling fake and inferior products.