2021-11-24 15:25
Harbin promotes special clean-up of health food industry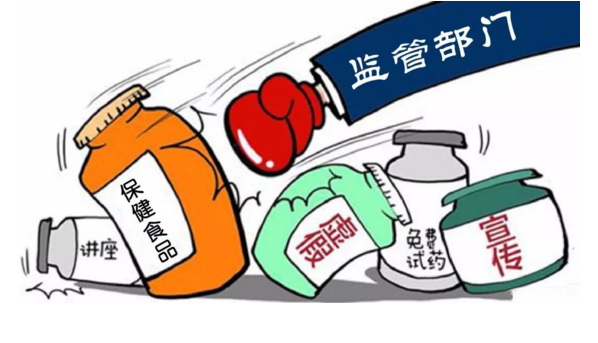 [Beijing Direct News Network November 24th] (Heilongjiang daily)The reporter learned from Harbin market supervision and administration bureau that the Bureau comprehensively promoted the special rectification of the health food industry with the focus of "controlling the source, strengthening supervision, strict law enforcement and grasping publicity and implementation". Organized district and county (city) market bureaus to investigate and handle 33 health food cases, of which 2 cases of illegal addition of drugs to food were listed as typical cases of "iron fist action" in Heilongjiang Province, and were included in the collection of typical cases of special clean-up and rectification actions in the health food industry by the general administration.
It is understood that Harbin Market Supervision Bureau formulated and issued the guidance on food safety self inspection of special food (including dairy products) production enterprises in Harbin (for Trial Implementation), stipulated the self inspection contents and standards of health food production enterprises, and compared the contents of the enterprise self inspection report with the supervision and inspection results such as daily supervision, system inspection and flight inspection, so as to evaluate the initiative and Authenticity and effectiveness to ensure that the main responsibilities of the enterprise are implemented in place. Guide the daily supervision department under the jurisdiction to summarize and collect the contents of enterprise self-examination, daily supervision and inspection, system inspection and flight inspection, form an enterprise "medical record" supervision file, and know well the hidden dangers of the enterprise.
Carry out the "three specifications and one commitment" consumption guarantee action in the circulation of special food, uniformly print the warning signs of special counters in the special area, standardize the identification, and "clearly mark" the products; Standardize the placement of products, prohibit the mixing of ordinary food and special food, and "put the products clearly"; Standardize sales behavior, prohibit exaggeration and false publicity, and "explain" the products. Organize special food business enterprises to sign the letter of commitment of "standardized operation and assured consumption", guide people's supervision and promote social co governance through active commitment.
With the theme of "anti pit and anti brainwashing", special popular science publicity activities are carried out to let the elderly take the initiative to prevent all kinds of fraud and false publicity of health food.