2020-09-24 16:15
Ji Cunxi: why MLM extends to campus
[Beijing Direct News Network September 24th] (Travel thousands of miles)In recent years, social e-commerce is rising day by day. More and more people begin to shop on various social e-commerce platforms or become shopkeepers to carry out business activities. Some social e-commerce platforms even start to walk into the campus with high profile. According to several mainstream media reports, honeysource of social e-commerce is suspected of pyramid selling because of its development as an agent for college students.
It is not an exception for many e-commerce companies to develop their agents on campus. Among them, a platform named "Ji Cunxi" has developed many college students.
Ji Cunxi is accused of developing school students as agents

On social platforms such as Baidu tieba microblog, Wanlixing found that many of Ji Cunxi, who claimed to be school students, claimed their own products. According to a general representative of Ji Cunxi, he is a college student. It has been more than half a year since he joined Ji Cunxi. From a small group purchase to a general agent step by step, Ji Cunxi has more than 20 kinds of products. You can become an agent with 600 yuan of goods. You can join Ji Cunxi one-on-one guidance. The team also has professional training to help you to issue orders. Jicunxi products are mild and non irritating, and can be used by pregnant women and sensitive muscles.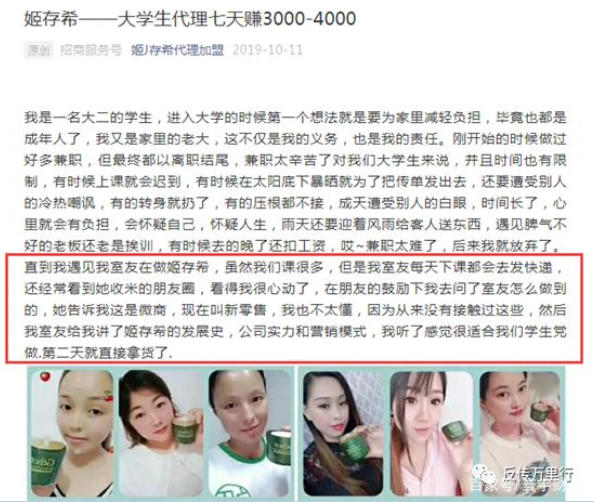 In the case of a public official named Ji Cunxi, the official account of Ji Cunxi, the student agent, earned 3000-4000 yuan in seven days. According to the article, a college student got to know Ji Cunxi through his roommate and sold out the first batch of goods in just a week for the first time. After selling two batches of goods, the student began to act as the general agent. The general agent can not only purchase at the lowest price, but also recruit agents with more profits and more benefits, and even shares of the company. The student took out the tuition and then went around to borrow money to make up for the total agent's expenses. Then, on the seventh day of the national day, the student claimed to have made 3000 or 4000 yuan.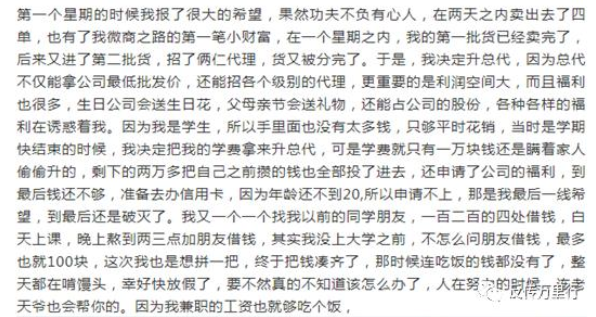 According to the netizen "Milkway", many of Ji Cunxi are part-time agents of college students. The products sold at the stalls are sold at big brand prices. The publicity is good. After seeing a senior student's circle of friends, the whole is like pyramid selling What's more, in June this year, Ji Cunxi exclusively named the 19th Shanghai International College Student Advertising Festival, which seems to be deliberately expanding its influence among college students.
It is understood that Ji Cunxi is divided into four levels, which are 28000 yuan provincial agent, 8000 Yuan City agent, 3000 Yuan county agent and 600 yuan group purchase (VIP). The price of taking goods varies according to different agent levels. When a provincial general agent recruits a provincial general agent of the same level, he will return 2800 yuan of cultivation fund, which is 10% of the purchase amount.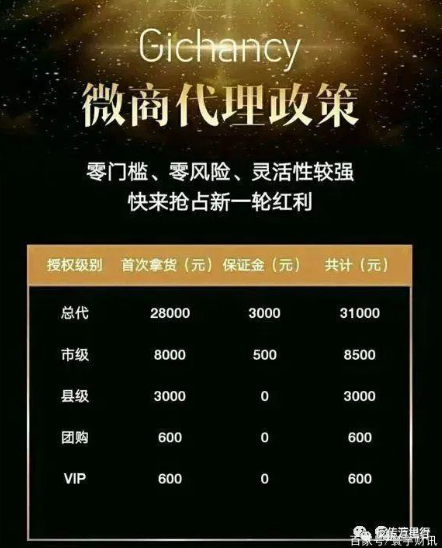 There are also excellent provincial agents above the provincial level, which need to satisfy the requirement that there are five provincial general agents at the lower level, and 10% of them can be directly promoted. Finally, there are secondary dealers, which can take 22% of the direct promotion of the provincial general agents + 12% of all the provincial agents below. In this way, the total is 6 levels. When it is upgraded to the second level distributors, it can be said that they can lie down and make money. In this regard, many media questioned its mode, suspected of pyramid selling.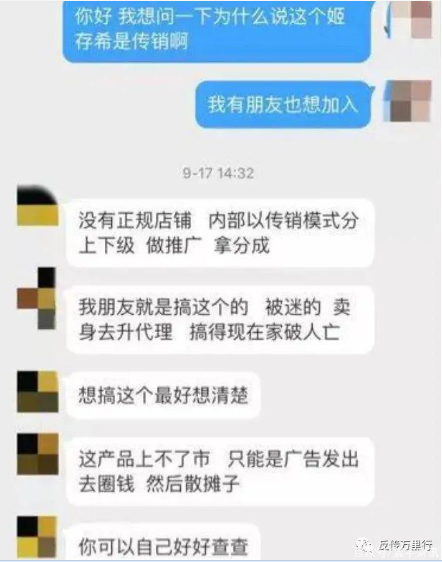 In addition, according to people familiar with the matter, Ji Cunxi does not have regular stores, and its internal pyramid selling mode is used to divide the upper and lower levels. The products can not be put on the market, so they can only make money through advertisements. His friends are the victims of the murder of Ji Cunxi's agent.
Is it reasonable for college students to be e-commerce agents?
In July this year, a primary school teacher was punished for part-time wechat business, which caused heated discussion. No matter from what perspective, primary and secondary school teachers doing wechat business are not worth encouraging, and the teachers involved in the case are also wrongly deserved. So, is it reasonable for college students to work part-time in wechat or social e-commerce? Why do many distribution e-commerce companies pay attention to students in school?