2016-05-27 15:12
Yan Zhirong: the next 5 years to provide nutritional support for 200 thousand children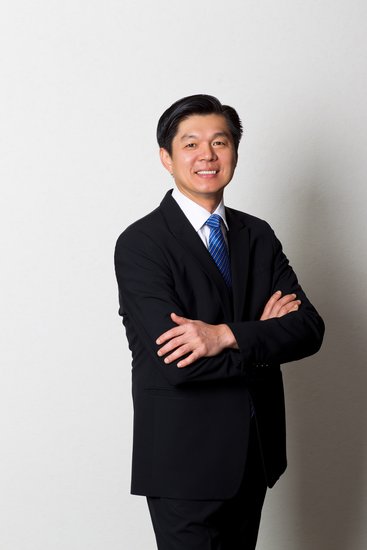 [straight news network reported that Beijing May 26], Wen Wei Po International Children's nutrition and anti poverty forum and Amway public welfare fund was established 5 anniversary celebration yesterday morning in Beijing held. Amway Greater China president, Amway charity fund will chairman Yan Zhirong said the foundation was founded five years spent a total of 246 million yuan, helping poor children in a total of 254 million people, the main project "Chunmiao nutrition plan" 5 years for primary and middle schools in poor areas donated 3835 nutrition kitchen, solve the 193 million primary and middle school students basic nutrition security and leveraging the government and social capital input 8.6 billion yuan, known as China Precision poverty alleviation and an outstanding example of.
Consciousness is weak and malnutrition
In the international children's nutrition and anti poverty forum, issued by the Chinese Nutrition Society, Chairman Yang Yuexin "children's nutritional problem in China ten words" pointed out that in Chinese children and adolescents malnutrition number in the tens of millions of the number, the nutritional status of children exist obvious differences between urban and rural areas and regional differences, especially in poor areas of rural child nutrition is more prominent, growth retardation, anemia, nutritional deficiency is very common, improve their nutrition and diet, blocking therefore caused by the generational cycle of poverty is imminent.
Yang Yuexin said, "hidden hunger", that is, the lack of vitamin and mineral nutrients in the diet, widespread in poor rural areas, and poverty is the root cause of the lack of nutritional intake of children. "Hidden hunger" symptoms are often not obvious, is not easy to be discovered in time and attention. Such as iron deficiency anemia can make children low average IQ 5-8 minutes. Iodine deficiency can make the average IQ of children low 10-15 minutes; zinc deficiency can lead to partial eclipse, recurrence stomatitis, growth retardation, inattention etc.. The data of "Chinese residents nutrition and chronic disease status report (2015)" showed that the rate of growth retardation and low weight rate of 6 years old were 2-3 times of the city, and 1.5 times of the average rural area.
In addition to poverty, parents and children nutrition awareness has become a major cause of malnutrition. The awareness rate of nutrition science in rural poor areas of China is low, teachers and parents generally do not have the awareness and knowledge of nutrition balance. "What good food, what food is not good, how to meet their basic nutritional needs, children's education really is very poor, obtain information only from advertising and online, and these pathways but does not help the child to choose the right foods." Yangyuexin said: "why the children with pocket money Maiwu cents a pack of hot strip, but do not know to buy some more nutritious food? Is the weak awareness of nutrition, exacerbated by the development of malnutrition.
To fill the nutritional gaps 3-5 years old
Before the age of 5, is the key period of the growth of the child's life. Yang Yuexin introduction: "a child at the age of two and a half, completed the development of the number of brain cells, to 4 years of age to complete the development of intellectual 50%, to 6 years of age, the development of brain cell volume is complete. So in this period, if the nutrient supply is not complete, the child's intelligence, physical strength will cause irreversible negative effects."
In view of the present situation of the children's nutritional problem in China is faced with at present, Amway charity fund will be officially launched the "5 gas -- pre-school children's nutrition improvement plan, according to the China children's physical needs, preferences and developed a children's nutrition chewable tablets, distributed free of charge to precise helping poor areas 3-5 years old children from malnutrition caused growth retardation, vitamins and minerals such as lack of health problems.
Yan Zhirong said that countries for 6 to 24 months in poor areas children nutrition intervention packages, for more than 6 years old at the stage of compulsory education students have nutrition improvement project, but in the ages of 3 to 5 years old children is still a lack of mature supporting policies. "5 refueling" is for this group. First projects this year will fall 5 provinces of Guizhou, Qinghai, Gansu, Hunan, Shanxi poverty-stricken area of more than 500 village kindergarten, is expected this year will give more than 1, 000 child nutritional status improved.
"At present in China, there are 10 million children living in absolute poverty, their family income less than 2800 yuan per year. Some provinces 38% of the students could not eat meat, 61% of students do not eat eggs, 80% of the students could not eat dairy products, and 35% of the students every day can only eat a vegetable, nutrition is quite grim. " Yan Zhirong said, "Amway foundation for children in different age stages, designed to support the targeted nutrition solutions. The 6 to 15 years of compulsory education stage is the national policy coverage of the whole part of the, is the last "Chunmiao nutrition plan 'focuses on, after 5 years of efforts, we have 22 provinces in the country established 3835 nutrition kitchen, forming a system. The next 5 years, we hope to cover the 14 from 22 provinces in poverty-stricken areas and to provide nutritional support for the 20, 000 children aged 3 to 5 years. " 3
(original title: Yan Zhirong: the next 5 years to provide nutritional support for 200 thousand children)
Editor: Chen Feng
Interpretation of the news hot spots, showing sensitive events, more exclusive analysis, in the "things" WeChat, scan two-dimensional code free reading.