2020-08-18 15:31
The aftereffect of conurbay's merger and acquisition highlights the storm of goodwill and the rise of inventory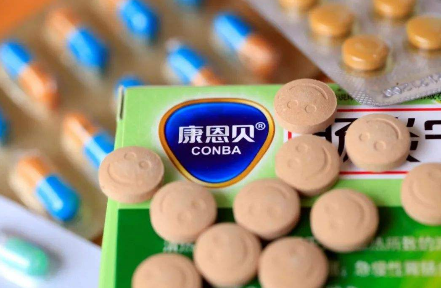 [Beijing Direct News Network August 18th] (Daily financial report)After the implementation of a series of heavy policies last year, pharmaceutical enterprises have been highly sought after because of the spread of the new crown epidemic. They must be aware of their own hardships and hardships.
Recently, the former "white horse" pharmaceutical company Zhejiang Kangenbei Pharmaceutical Co., Ltd. (600572. SZ, hereinafter referred to as "Kangenbei") released a half year performance express in 2020, which showed that the company achieved revenue of 3.2 billion yuan in the first half of the year, a year-on-year decrease of 12.30%, and a net profit attributable to shareholders of listed companies of 485 million yuan, a year-on-year increase of 24.31%.
However, after deducting non-profit, its net profit in the first half of the year was only 111 million yuan, down 67.72% year on year. In addition to the decline of non net profit, the quality problems of Conway's products occur frequently.
Why is conurbay away from the "100 billion revenue dream"?
The sequelae of merger and acquisition is prominent, goodwill is booming, and inventory is rising
Kangenbei was established in Hangzhou in May 1994. At present, it has formed an industrial system with pharmaceutical industry as the main industry and ecological agriculture, health food and environmental protection industry as the auxiliary industry. Its core business is modern Chinese medicine and plant medicine. It was listed on the Shanghai Stock Exchange in 2004.
Since its listing, Kangenbei has been expanding its ambition, successively investing in pharmaceutical e-commerce, optical e-commerce, purchasing pharmaceutical factories, planting industrial hemp, etc.; from 2009 to 2019, it has successively acquired and acquired tianshikang, Guizhou Beite, Zhencheng medical online, Yikang biology, Jiahe biology, magpie medicine, etc.
In 2017, Hu Jiqiang, chairman of Kangenbei, put forward the slogan of "one hundred billion yuan in ten years, leading Chinese medicine". At the same time, it is necessary to build conurbay into a leading enterprise in China's traditional Chinese medicine industry.
However, a meal down, not only did not earn much money, but left a sequela. According to the financial report, from 2017 to 2019, the net cash flow from operating activities of Conway was 714 million yuan, 549 million yuan and 925 million yuan respectively, while the net cash flow of investment activities in the same period was - 540 million yuan, - 1.714 billion yuan and - 141 million yuan respectively.
It is worth noting that the high goodwill risk generated by conurbay's M & A directly affected the performance in 2019. In the annual financial report of 2019, during the reporting period, it realized revenue of 6.768 billion yuan, a year-on-year decrease of 3.56%; a loss of 346 million yuan, and a decrease of 142.4% in the net profit, which was the first loss of Compaq since it was listed for 15 years.
The main reason is that the sales volume and income of Danshen ligustrazine injection, the core product of Guizhou Baite company, have declined significantly, resulting in the decline of net profit. The company has made provision for impairment of goodwill and intangible assets of Guizhou Baite company by 751 million yuan.
In addition, the scale of inventory also continued to rise. From 2017 to 2019, the inventory of Conway Bay was 912 million, 1204 million and 1274 million, respectively, with a year-on-year increase of 37%, 32% and 5.8%."Profit dairy cow" fell down from the altar, product quality problems occur frequently
In 2017 and 2018, the sales revenue of this product reached 1.035 billion yuan and 1.76 billion yuan, accounting for 19.55% and 25.93% of the total revenue.
However, since July 2019, due to the influence of the National Health Commission's policies on the introduction of the drug list for key monitoring and rational drug use and the adjustment of the national health insurance catalog, the "profit cow" of conurbay has fallen from the altar. In 2019, the sales volume of this product decreased by 20.64% compared with the same period of last year.
To make matters worse, on July 15, Kangenbei disclosed that the detection of visible foreign bodies in Danshen ligustrazine injection, the core product of Guizhou Baite Pharmaceutical Co., Ltd., a wholly-owned subsidiary, was not qualified.
In addition to Salvia miltiorrhiza ligustrazine injection product problems, just a month ago, Zhejiang Provincial Drug Administration issued a sampling notice, in which the extract of cortex Fraxini (batch No. 141201) produced by Kangenbei was unqualified.