2020-05-07 14:15
Amway becomes the beneficiary of social e-commerce by taking the online live air outlet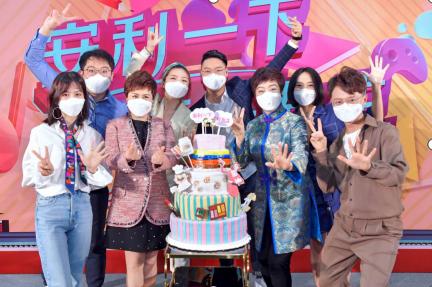 [Beijing Direct News Network May 7th] (China Times)Fans "shop in the cloud" in the live studio, and follow the host "visit the cloud" to the production base; makers are busy going to the "cloud school" to charge and create their own online life circle, which is the "cloud" resumption of work launched by Amway.
On April 10, Amway (China), relying on its own "cloud live" platform, celebrated its 25th birthday in the way of "cloud birthday" for the first time. In the three-day activity of the preferred live broadcast room, Amway (China) created a sales record of 640000 people watching, 50000 people placing orders and sales volume of nearly 55.16 million yuan. The fans in Amway preferred studio mainly rely on the flow of Amway makers.
Behind the rapid occupation of live e-commerce outlets, Amway began to lay out its digital strategy as early as six years ago, and successfully created a new Amway 2.0 business model of "one mobile phone, one interest and a group of friends". Thanks to Amway's digital transformation and breakthrough in recent years, the company's sales of more than nine Chengdu are completed online.
An analyst from the direct sales industry told reporters that the new economic road of Amway online has gradually matured, and the impact of the epidemic has been minimized by using online shopping malls, social e-commerce, live delivery and other forms. During the epidemic period, most of the direct selling enterprises that have returned to work are faced with problems such as the difficulty of holding meetings, the low flow of stores, and the difficulty of marketing. In this context, Amway's "cloud back to work" mode or a sample worthy of reference.
Take the air of live E-commerce
During the epidemic, Amway was keen to capture the live broadcast opportunity window of wechat applet and quickly integrate the company's resources. During this period, Amway successfully launched the live broadcast room from the host cultivation, selection, platform design, film and television technical support and other challenges. It took less than two months to create an Amway speed to seize the digital outlet.
"The launch of enterprise live studio provides more content marketing methods for our social exhibition industry." The makers of Amway are eager to try. Qin Yafei, an Amway maker from Beijing, said that because of the company's enhanced professionalism, the ultimate experience without threshold and the overall experience of red envelope rain, it can greatly reduce the difficulty of new people's customer development. At the same time, it is a new career opportunity attraction for young people familiar with online play.
After 85, Qin Yafei, the big boy, has been engaged in Amway sales for more than 5 years. While learning nutrition knowledge, he changed from fitness Xiaobai to fitness community coach. During the epidemic, Qin Yafei couldn't go to the gym for training any more. According to his own training experience, Qin Yafei created a set of home-based training course from fat reduction and shaping to core strength training to help his friends "be their own weight management coach".
"This course has increased my WeChat group and chattering fans. My friends have trusted my expertise in fitness and nutrition. They are willing to accept and try to eat a balance, and health care products, immunity washing liquid and killer products have been selling tiktok very fast" recently, Qin Yafei said. The customer places an order on the mobile phone, and the next day JD logistics delivers the goods to his home. Compared with before, it has more benefits, better interaction and stickiness with customers. ".
Since the outbreak, China's business environment has changed dramatically. Among them, live e-commerce has gradually expanded its territory and become an important mainstream e-commerce model in China. "Social + e-commerce" enables more users to enjoy the fun of shopping and experience more "shopping with temperature".
Social e-commerce unleashes entrepreneurial enthusiasm
At present, the most popular business model is not social e-commerce, among which Taobao, Jingdong, Gome and other giants are all involved.
According to the 2018 China social e-commerce industry development report, from 2016 to 2018, the scale of China's social e-commerce market is constantly expanding, among which the scale of China's social e-commerce market in 2018 reached 1139.778 billion yuan, an increase of 66.8% compared with 2017. In the report, the scale of China's online retail market is estimated to be 9.6 trillion yuan in 2020, of which the scale of social e-commerce market will reach 3 trillion yuan, accounting for 31.3% of the scale of online retail transactions.